My whole life I have been a "coaches kid".  While it has many pros it comes with a wide variety of cons as well.
Although I wouldn't change it for the world, I'm writing this to enlighten you on some of the things that are and aren't so fancy about being a coaches kid.
CONS:
GET USED TO MAKING YOUR DADS OFFICE YOUR SECOND HOME
Unfortunately, seeing my dad was never something I was used to especially during the season.
2. GET USED TO PEOPLE LIKING YOU FOR ALL OF THE WRONG REASONS
Sadly there will be more people who like your connections more than they like you.  It just comes with the territory.
3. GET USED TO THE PLAYERS BEING THE "FAVORITE CHILD"
Even though I knew I was always going to be daddy's little girl, I also knew that his players were the main priority the majority of the time.
And now to the good..
PROS:
This slideshow requires JavaScript.
1. YOU GET TO EXPERIENCE THE COOLEST THINGS
Being a coaches kid is hands down the coolest thing in the world.  In 2008 my dad was the running backs coach at the University of Florida, and our family was lucky enough to experience winning the BCS National Championship.
Not many kids get to say the experienced that.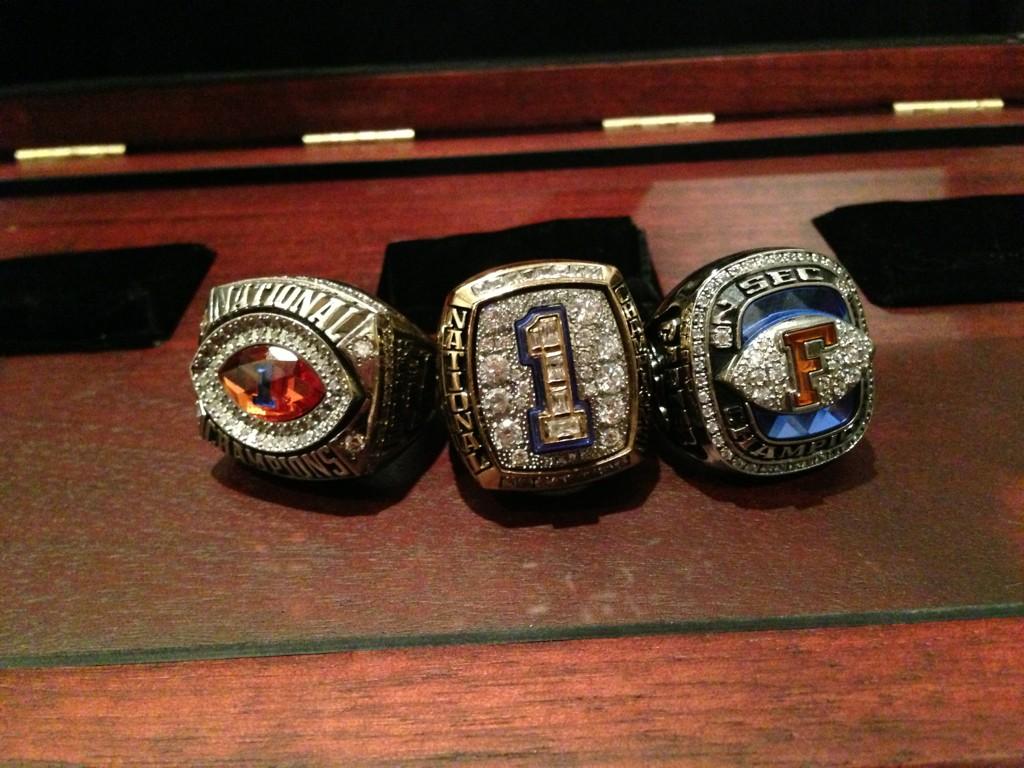 2. YOU LEARN ABOUT THE GAME
I can proudly say I know more about football than a lot of guys.
3. YOU GET TO BE A PROUD KID AT ALL TIMES
Every kid is proud of their parents, but I've learned being a coaches kid that every single thing my dad does I have the opportunity to be immensely proud of him.